" My new favorite Mexican restaurant! They have the best sangria I've ever had. Get the tres leches cake (made fresh), you won't be disappointed. "


" Jean, John and Mom, thanks for all the great food and service while my brother and sil were here. We love bringing mom in for her little nip of Sangria. Ya'll treat us like part of the family. Love ya'll very much. Hugssssss"


" David and Terry Ross We love Nana's and try to eat there at least once a week. The food is great – crispy patty tacos and tostados, but we've eaten many items from the menu and they are all great. Owners are friendly and make us feel at home. "


" Nana's Kitchen has AMAZING, Yes, AMAZINGLY good Mexican food! Had the best lunch today with a special friend. You gotta try the "Nana-banana-chimi" – in other words it is Nana's version of a banana split

You better try one! Thank you, Nana's – you are awesome! "
Cindi Gumfory-Abbey

" Every time we eat at Nana's we are never disappointed. Awesome food! Great staff! Family fun! Did I mention the awesome food. "
Cathy Caraway Fiihr

" Just ate at Nana's. Once again the food was great and the staff made us laugh and feel like family. Now we're going to try Maria's new peanut butter, chocolate brownie cake. Mmmmmmm"
Lavonne 'Vonnie' Newman

" Nana's Kitchen has some of the best home cooked meals and great prices. All that work there are great and lots of fun. They make you feel like part of the family.Keep up the good work from your #1 fans"



Ask and you will recieve, It's not just the food but the flavor of the food purks up your taste buds. It's not just good but Great! They will fix it how you like it. Just let them know…

Chile rellenos in the Tucson Area rated according to the Homeland Security Advisory System with three word descriptors.

Fantastic food and Service!!! We will keep going back again and again!! They are a local family and are super sweet and friendly!! They created a meal for me even though I am a picky eater and it came out fast, correct and delicious!! Wonderful!
by a Yahoo! Local User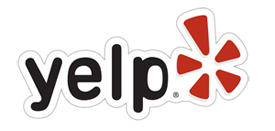 Great, fresh, satisfying and tasty Mexican food! Friendly staff, clean environment, service is a bit slow but hey it adds character. A must try!!!
Know what to order and this place is an epic win – great people, good food, nice relaxed environment. Might I suggest nanas tacos (try em on soft flour tortillas) -you WILL NOT be disappointed.
Hunter H.
Tucson, AZ

This is the best restaurant for those of us on the northwest end of town and well worth a trip from anywhere in Tucson.  Everyone is so friendly and the food is fabulous.   They also serve the best margaritas, especially those with the homemade sangria!
Tucson, AZ

I'm going to Tucson next week and to reminisce on my days of living in Tucson, I'm going to review some of my favorite and not-so-favorite restaurants.  Nana's happens to be one of my favorites.  Too bad they opened right before I was planning to move back, otherwise, I could have experienced more of their menu.
First off, service is top notch.  This is a family owned place.  The servers are very friendly, even introduce themselves by name and remember you when you come back for your next visit.  Marco, Javier, Javier, Jr., among others.  This is like home style cooked food – not over the top gourmet, but like home cooked Mexican, with an extensive menu with a lot of variety.  Food comes out quick and hot.
I like the steak – they have many varieties, and it's always trimmed and flavorful.  There's one combo that comes with a steak and cheese enchilada – good stuff.  They also have plenty of combos, tacos, chimichangas, etc.  I like the no frills atmosphere.  In fact, the employees (family) are so cool, you can literally sit there and shoot the shit for a while and sip cocktails with them.
I'd way rather patronize business like this (mom and pop with friendly service), than boring chains.  There is a bogus place next door – 'The Native New Yorker,' that sucks.  Did I mention drinks are good and cheap here – full bar, plenty of beers, etc.  This place is one of the best Mexican restaurants in Tucson/Marana.  I leave for my trip to Tucson in two days and I'm taking my old neighbors out wherever they want, so hopefully they choose Nana's Kitchen.
Come on Tucsonans – support your local family owned places and quit eating at chain garbgage like Texas Roadhouse and Chilis.  Alright – I'm done.
Irvine, CA

Quality Family Run Mexican Kitchen !
Nana has opened up shop across from Arizona Pavilions behind the car wash and next to the Native New Yorker in a high ceilinged strip mall, and ladies and gentlemen .. NANA CAN COOK!
All of Nana's family has personality, and are quick to provide exemplary service, or assistance with the menu.
Nana always has a special, especially at Lunch.
Nana's chips and salsa (Mild or Hot your choice) are good
Nana's margarita's are well prepared.
and best of all
Nana's dessert is homemade!
If you are in the NW near Arizona Pavilions, Continental Ranch, or Continental Reserve you need to give Nana's kitchen a try.
Tucson, AZ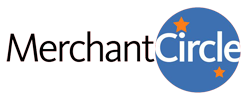 The best Mexican food I have ate since moving to Tucson, Az.
My first impression was that it must not be too fancy, just a few tables in a big room, but boy was I fooled. We sat down and was quickly waited on by a very nice young lady. Just within a couple of minutes we had chips and salsa, which was good, and our drinks. Then came the entrees, they were so hot we could barely eat them. And the food was delicious. I was very impressed with the food and service we received. And of course lets not forget the chocolate penutbutter cake, very moist, very good!! We will be back again very soon!!
by Cindy Perry and Rich Caldwell
Tucson, AZ